As we set foot into the new year, vacations and weekend getaways are something that we look forward to. Here is a list of long weekends you can take advantage of in the first half of 2023 and plan your leaves accordingly. And, with so many long weekends, 2023 could officially be the year of weekend getaways!
LONG WEEKENDS TO PLAN FOR IN 2023
January: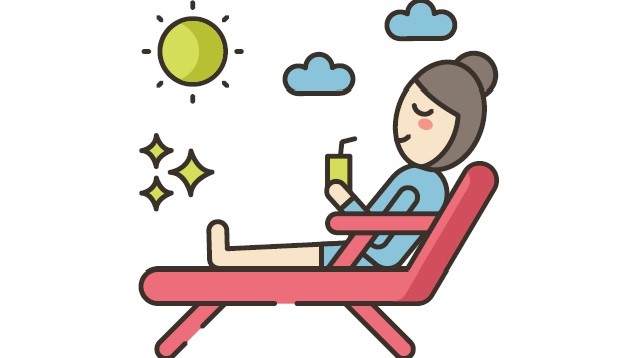 Republic Day (26 January) falls on a Thursday. Perfect opportunity to pack your bags and head to the hills for much-needed "we" time after all the hectic partying with friends. And with friends of friends…
Check out Nostravila, Lonavala is a collection of luxurious, couple-friendly villas, each having either a private pool or a jacuzzi. Over the long weekend, you can try the lip-smacking specialties of the chef, laze around in your private pool, or enjoy horse-riding and ATV rides in the vicinity. It is an ideal vacation for a couple close to Mumbai.
March
Ram Navami (30th March) is a Friday. Schools are shut, so you can look forward to a weekend getaway for family bonding time!
Take them for nature trails, or adventure sports, or just chill with them in a luxurious resort with a private pool. If you stay in Mumbai, all this is just a 3-hour drive away. Lonavala offers all this and more! And yes, while you are there, don't forget to treat your kids to some yummy, crunchy chikki which is a specialty of this place.
April
Mahavir Jayanti (4th April) falls on a Tuesday and if you take Monday off, you can make it a 4-day retreat to your favorite resort.
7th April (Good Friday): Get away from the scorching heat of the summer and head to cooler climes. Check in to a luxury resort amidst the nearby Sahyadri hills, and relax, refresh, and rejuvenate to turn the Easter weekend into a memorable holiday.
Ambedkar Jayanti (14th April) and Baisakhi (14th April), fall on a Friday, and what better way to celebrate the harvest festival than packing your bags and leaving for a much-needed weekend getaway! Enjoy dramatic views over forested mountains at Tiger's Point – Lonavala or go camping at Pawna lake
That your Monday morning blues will be stronger is a different story altogether!
June:
Bakri Id (29th May) is on Thursday. Put in your leave request for 30th May and you are set for a 4-day weekend bonanza. Don't miss this opportunity to take your kids on a trek to Lohgad fort, 55mins from Nostravila, Lonavala, or enjoy serene sunsets with your partner at Lions Point.
July:
Muharram on 28th July provides an opportunity to experience the beautiful rains at nearby hill stations. The landscape is lush green, the air is fresh and fragrant, and the hills are alive! There is usually a beeline for nearby hill stations like Lonavala, so make sure you book your stay well in advance to avoid disappointment.
August:
This month offers two solid, very long weekends to take a short holiday.
15th August (Tuesday) and 16th August (Wednesday) are both holidays for Independence Day and Parsi New Year respectively. And in keeping with the spirit of the festival, if you want to enjoy some delicious Parsi cuisine, head to Nostravila Lonavala. The villas offer excellent accommodation with top amenities including one of the best places to dine in Lonavala.
29th August Tuesday (Onam), and 30th August, Wednesday (Raksha Bandhan) is again great for a short family holiday to a nearby hill station. You can even make your Raksha Bandhan unique and memorable by checking in to a resort with private pool villas and converting a day's holiday into a short family holiday with your folks.
September
7th September, Thursday is Janmashtami, and 19th September, Tuesday (Ganesh Chaturthi) are holidays that offer chances of a short trip to a destination of your choice. Most schools in Maharashtra have a 4-day holiday for Ganpati celebrations.
October
2nd October (Gandhi Jayanti) offers a chance to convert your Monday morning blues to Monday motivations. It falls on a Monday and clubbed with the preceding weekend, it makes for a rejuvenating getaway to the mountains.
24th October (Dussera) is on a Tuesday – so once again, you can club it with the preceding weekend, take the Monday off, and continue the celebrations on a holiday.
November
25th – 27th November offers a splendid opportunity to rekindle long weekend vibes because Guru Nanak Jayanti (27th November) falls on a Monday.
December
25th December and 1st January are both Mondays and are excellent days to book your weekend stays. December is the holiday season, and if you don't book in advance, it might get difficult and expensive to enjoy long weekends.
If you want to make weekend plans near Mumbai or weekend plans near Pune, Lonavala will be the best option for you. So, go ahead and book that private pool villa you always wanted to go to and enjoy every bit of 2023.